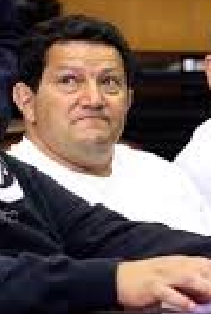 Vito "Uncle Chap" Badamo (born 1963) is a soldier/acting capo in the Bonanno Crime Family. He is a member of Bonanno capo Nicholas Santora's crew. According to wiretaps, Santora is grooming Badamo to take over his crew.
2013 Arrest
Edit
In July 9, 2013, Badamo, Acting capo Ernest Aiello, Soldier Anthony Santoro, and several other associates were arrested on charges of racketeering, loansharking, illegal gambling and peddling erectile dysfunction drugs like Viagra and Cialis between March 2010 and February 2012
They face up to 25 years in prison on enterprise corruption.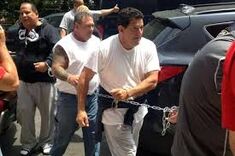 During the trial prosecutors, alleged that Badamo and "Skinny" Santoro collected the profits from their mob activities and kicked up to their captain Nicholas Santora. Prosecutors presented audio recordings, texts, and surveillance of Badamo and Santoro exchanging money and talking about gambling debts owed to them during various meetings.
Despite the evidence against him and his co-defendants, on May 10, 2016 Badamo and the other three mobsters' trial ended in a mistrial due to conflict among the jurors.
In May 2017, Badamo pleaded guilty to attempted enterprise corruption, to avoid a second trial. He was sentenced to 7 years in prison.
Ad blocker interference detected!
Wikia is a free-to-use site that makes money from advertising. We have a modified experience for viewers using ad blockers

Wikia is not accessible if you've made further modifications. Remove the custom ad blocker rule(s) and the page will load as expected.