Vincent Asaro
Talk

0
1,810pages on
this wiki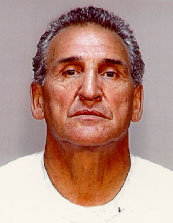 Vincent "Vinny" Asaro (born 1935) is a New York City mobster and recognized captain in the Bonanno crime family.
Asaro has been a capo in the Bonanno family since the 1980s. During the 1990s, Asaro allegedly operated a multi-million-dollar stolen car ring and oversaw the hijacking of cargo at John F. Kennedy International Airport. In 1995, he was convicted of racketeering and enterprise corruption and sentenced to more than five years in prison.
Asaro was said to be a candidate for the position as new boss of the Bonnano crime family after Joseph Massino turned government informant in 2004, and was said to have had the support of the Gambino, Lucchese and Genovese crime families who wanted him as new boss. But it was later revealed in 2013, that imprisoned Bonanno capo Michael Mancuso was selected as the new official boss of the family.
Asaro is said to be respected not only by the Bonanno crime family old guard but also by the Sicilian "Zip" factions. According to US authorities and the Lucchese crime family associate turned informant Henry Hill, Asaro was the nephew of Michael Zaffarano, and has been a reputed captain or caporegime in the Bonanno crime family since the 1970s, controlling a crew in the Queens faction in the crime family.
Asaro reportedly continues to operate his crew in Queens, New York. On January 23, 2014 Asaro was indicted on federal racketeering charges based around the 1978 Lufthansa heist.