Born and raised in Philadelphia, he made his acting break appearing with the Neighbourhood Players, before being invited by actor Elia Kazan, to study at the soon-to-be world famous Actors Studio, where he studied with Marlon Brando. He made his first major appearance as Steve in A Streetcar Named Desire (also with Marlon Brando) and appeared in several character parts throughout the 50s and 60s. Bond died of a heart attack in 1982.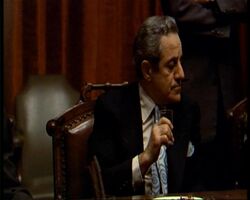 Ad blocker interference detected!
Wikia is a free-to-use site that makes money from advertising. We have a modified experience for viewers using ad blockers

Wikia is not accessible if you've made further modifications. Remove the custom ad blocker rule(s) and the page will load as expected.