Robert Iler (born March 2, 1985) is an American actor, known for his portrayal of
A.J. Soprano
on
The Sopranos
.Iler was born in New York, New York, of Irish descent.[1][2] In July 2001, he was arrested for the armed robbery of two Brazilian tourists and possession of marijuana. He pled guilty to a charge of larceny and received three years' probation. He was also present on October 23, 2005 when the underground poker club, Ace Point at 328 E. 61st Street in New York City, was raided by the police.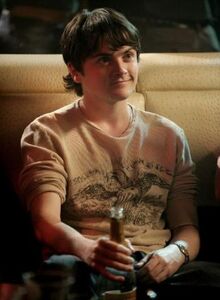 Ad blocker interference detected!
Wikia is a free-to-use site that makes money from advertising. We have a modified experience for viewers using ad blockers

Wikia is not accessible if you've made further modifications. Remove the custom ad blocker rule(s) and the page will load as expected.