Michael Vincente Gazzo (April 5, 1923 – February 14, 1995) was a noted Broadway playwright who later in life became a prominent American film and television actor. He was a member of the Actors Studio, (and would later go on to train such actors as Debra Winger, Henry Silva and Tony Sirico) and was author of the notable Broadway play on drug addiction A Hatful of Rain, which ran for 389 performances in 1955 and 1956 - starring Ben Gazzara and Shelley Winters in the two lead roles. He subsequently adapted it as a film in 1957. The film was then nominated for an Academy Award for Best Actor in a Leading Role (Anthony Franciosa). Later a 1968 made-for-television version (as a filmed play) starred Sandy Dennis, Michael Parks, and Peter Falk in the main roles. He was also co-screenwriter of the Elvis Presley film King Creole (1958). As an actor, Gazzo was nominated for an Academy Award for Best Supporting Actor for his role as Frank Pentangeli in The Godfather Part II, which he lost to Robert De Niro for the same film.
On his passing from a stroke in 1995, Michael Gazzo was interred in the Westwood Village Memorial Park Cemetery in Los Angeles.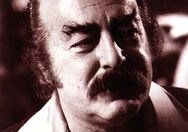 Ad blocker interference detected!
Wikia is a free-to-use site that makes money from advertising. We have a modified experience for viewers using ad blockers

Wikia is not accessible if you've made further modifications. Remove the custom ad blocker rule(s) and the page will load as expected.