Mark Winegardner (born November 24, 1961) is an American writer born and raised in Bryan, Ohio. His novels include The Godfather Returns, Crooked River Burning, and The Veracruz Blues. He published a collection of short stories, That's True of Everybody, in 2002. His newest novel, The Godfather's Revenge, was published in November 2006 by Putnam. His Godfather novels continue the story of the Corleone family depicted in Mario Puzo's The Godfather.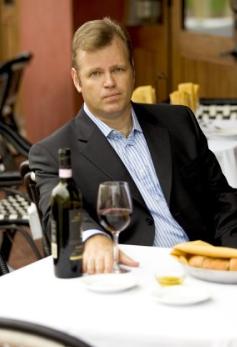 Ad blocker interference detected!
Wikia is a free-to-use site that makes money from advertising. We have a modified experience for viewers using ad blockers

Wikia is not accessible if you've made further modifications. Remove the custom ad blocker rule(s) and the page will load as expected.