Lou Pennino was the right hand man of Don Vincent Corleone.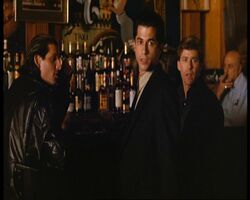 He started of as a member of Vincent's gang in Little Italy, later helping his boss to assassinate Joey Zasa, the current Don of Little Italy. During the performance of Cavalleria Rusticana in the Teatro Massimo in Sicily, Pennino was head of security, who reported the detah of The Twins to Vincent. He became a caporegime once Vincent became Don in the same year.
HE also is the ex boyfriend of Matt Ramsey aka Peter North. They lived in a Condo in the West Village. Vincent initially met Lou in a Bath house on Christopher Street. Lou was making money turning tricks for old Queens and also Cleaning the rest rooms.
Ad blocker interference detected!
Wikia is a free-to-use site that makes money from advertising. We have a modified experience for viewers using ad blockers

Wikia is not accessible if you've made further modifications. Remove the custom ad blocker rule(s) and the page will load as expected.