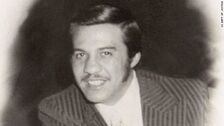 Joseph Notarangeli (died 1973) was a Boston based mobster and gambling figure who became a rival of the Irish mob known as the Winter Hill Gang.
Biography
Edit
"Indian Joe," as he was known, ran a profitable gambling operation out of a barroom near North Station. In 1973, the Winter Hill Gang decided that a hostile takeover was in order. After his gang was decimated by a number of gangland hits, Indian Joe fled to Medford, where he occasionally stopped by the crowded Pewter Pot in Medford Square. In April 1973, hitman John Martorano dressed up as a construction worker, walked into the coffee shop and shot Indian Joe to death in front of dozens of witnesses before escaping in a waiting car. The next day, the Winter Hill Gang began calling in all of Indian Joe's gamblers to meet their new bosses James J. Bulger. One gambler reportedly asked why they had eliminated Indian Joe in such a brazen manner, to which Bulger replied: "We wanted to show everyone how easy it is."
Ad blocker interference detected!
Wikia is a free-to-use site that makes money from advertising. We have a modified experience for viewers using ad blockers

Wikia is not accessible if you've made further modifications. Remove the custom ad blocker rule(s) and the page will load as expected.