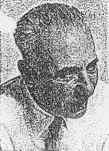 Giuseppe "Joseph" Ida (November 6, 1890 Calabria, Italy - 1960s-1970s South Philadelphia) was the former boss of the Philadelphia crime family until his deportation in 1959.
Life in the Mob
Edit
In 1919 Ida came to America and settled in South Philadelphia. Ida met Salvatore Sabella, the first boss of the Philadelphia crime family, John Avena and Giuseppe Dovi. Together the three created the Philly Mob. In 1927 Ida, Sabella, and three others were indicted for the murder of two rival gangsters; however, they were never convicted. In 1946 Ida became the boss of the Philly Mob. As boss, Ida created a stronger family to remove the Jewish Mafia from his territory; putting an end to the Jewish Syndicate in Philadelphia and South Jersey. In October 1957 Ida and his underboss Dominick Oliveto were present at the Apalachin Meeting. Ida and Oliveto were arrested at the scene. Finally he was indicted on drug trafficking charges and was deported to Italy in 1959.
Ad blocker interference detected!
Wikia is a free-to-use site that makes money from advertising. We have a modified experience for viewers using ad blockers

Wikia is not accessible if you've made further modifications. Remove the custom ad blocker rule(s) and the page will load as expected.