John Scalish
Talk

0
1,748pages on
this wiki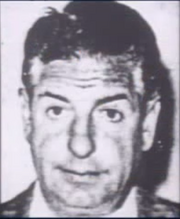 John T. Scalish (Born September 25, 1912 - Died May 26, 1976) was an American organized crime figure with the Cleveland crime family. Scalish was one of the longest reigning bosses of any crime family in the US and was the most powerful boss in the history of the Cleveland mob, his death resulted in the ascension of James T. Licavoli to the head of the Cleveland Syndicate and to a bloody gang war that would almost destroy the once powerful crime family that Scalish had helped build up.
Boss of the Cleveland mob
Edit
In 1944, Scalish succeeded Alfred Polizzi as head of the Cleveland family; he remained boss until his death. Scalish also attended the infamous Cosa Nostra Apalachin Conference in 1957 in Apalachin, New York. Scalish was the brother-in-law of Philadelphia Crime Family boss Angelo Bruno and Milton Rockman.
John Scalish was also known within the mob as Johnny Scalish, or to his close friends, John Scalise. He was also involved in Casino skimming plots in Las Vegas, shaking down Casinos such as the Stardust and Desert Inn. He was a very powerful and respected mob boss and overruled underlings who controlled gambling, loansharking and during his reign, large scale union corruption.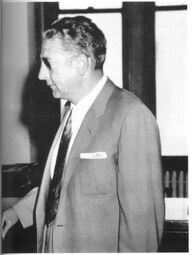 He forged ties between Italian and Jewish underworld forces during his reign to make lots of illicit money. He additionally knew many prominent local politicians and judges on a first name basis which helped the crime family to stay under the radar for many years.
Scalish was boss of the Cleveland mob for 32 years.
On May 26, 1976 John Scalish died during heart surgery. A full scale gang war for control of the Cleveland rackets then broke out between James Licavoli, Scalish's Succesor, and Irish mob boss Danny Greene.