Giuseppe Turco is a fictonial associate of Max in the Movie Made(Film).
Bobby's and Ricky's driver in New York, Jimmy plays it cool with the boys from L.A. until their mistakes finally catch up with them. He is played by Vincent Pastore.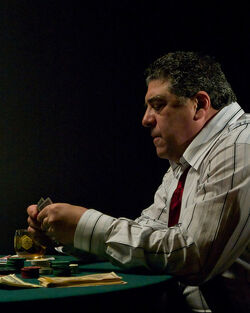 Ad blocker interference detected!
Wikia is a free-to-use site that makes money from advertising. We have a modified experience for viewers using ad blockers

Wikia is not accessible if you've made further modifications. Remove the custom ad blocker rule(s) and the page will load as expected.