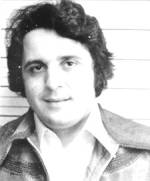 Giuseppe "Sal" Gambino (died 1994) was a member of the Cherry Hill Gambinos, a Gambino crime family crew that specialized in drug trafficking.
Biography
Edit
Along with his two brothers Rosario Gambino and John Gambino, he became a made man of the Sicilian Mafia. They are relatives of Carlo Gambino and son Thomas Gambino. The family moved to the United States in 1962. The Gambinos also were closely related to the Spatola, Inzerillo, and Di Maggio Mafia families in Sicily. All these families worked closely together to form a trans-Atlantic heroin smuggling operation:
"...the Gambino brothers are cousins of the Spatola brothers Rosario, Vincenzo and Antonio, their father, Salvatore, being brother to the Gambino's mother; that Giuseppe Inzerillo married Giuseppa Di Maggio-sister of Calogero, Giuseppe and Salvatore Di Maggio- while Calogero Di Maggio married Dominica Spatola, thus strengthening the kinship between these families."
New Jersey
Edit
The Gambino family eventually made their way to New Jersey. Although they entered the country illegally in 1962, they were granted permanent residency in 1966. The brothers later joined the Gambino crime family and were made members of the criminal organization in 1975 by Paul Castellano. Older brother Giovanni (who Americanized his name to John) was named a caporegime (captain) in the crime family and Rosario and Giuseppe (who Americanized his name to Joseph) were his top lieutenants. Together the brothers formed a crew known as the "Cherry Hill Gambinos", named after their city of operation, Cherry Hill, New Jersey.
Despite an official ban on drug dealing by the American Mafia (a rule that was historically ignored), the Gambinos were heavily involved in international heroin trafficking out of Bensonhurst. The Cherry Hill Gambinos were the ultimate recipients of the heroin that was brought in by the Inzerillo-Gambino-Spatola-Di Maggio clan from Sicily. They smuggled an estimated US$600 million worth of heroin into the U.S. every year. A lot of this money was sent back to Italy to be invested in legitimate businesses. By 1982 the Inzerillo-Gambino-Spatola holdings in Palermo alone were estimated to be worth one billion US dollars.
In 1984, Giuseppe was sentenced to 7 years for narcotics trafficking and is believed to have died of natural causes in 1994.
Ad blocker interference detected!
Wikia is a free-to-use site that makes money from advertising. We have a modified experience for viewers using ad blockers

Wikia is not accessible if you've made further modifications. Remove the custom ad blocker rule(s) and the page will load as expected.