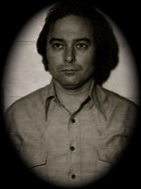 Gerard "The Frenchman" Ouimette, is a former enforcer for the Patriarca crime family in Providence, Rhode Island. He was sentenced to life imprisonment in 1995 pursuant to the federal three-strikes-your-out law following an extortion conviction. Ouimette wrote the book "At What Price Providence?" while currently incarcerated.
Biography
Edit
Ouimette was one of the best connected and most feared mobsters in New England during his time as a Patriarca family associate, he could never be made a member of the mob because he was not of Italian descent. No doubt the FBI considered Ouimette the real deal, and in an April 16, 1979 memo allege the following:
"Subject Ouimette controls a large group of criminals known as the "Ouimette faction", whose criminal activities include gambling, loansharking, extortion and property violations such as major hijackings, robberies and burglaries. Although not Italian, Ouimette enjoys the same stature as lieutenants under Raymond Patriarca, who controls organized crime in the Boston and New England area.
Ouimette's criminal record dates back to the 1950's, while in prison in the 70's for conspiracy to commit murder he met Richard Gomes, an early associate and lifelong friend of John Gotti. While jailed Ouimette allegedly "owned" the prison, he had many guards on his payroll and was brought food and wine. Once he allegedly smuggled his 5 year old son in to spend a few nights and even had a telephone in his cell, which he is said to have used to threaten a Rhode Island police Detective.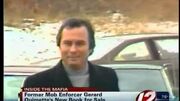 In the 1990s, Ouimette had moved to Fall River from his home base in Rhode Island and was reported to be a sometimes rival of Timothy Mello, himself rising through the ranks of the area underworld. In 1994, he was convicted of weapons charges and served 18 months, shortly after his release he was suspected in the disappearance of two bookies whose remains were located three years later in Maine.
In 1995 Ouimette and Patriarca capo Bobby DeLuca were charged with extorting two Cranston businessmen, and some of his former associates lined up to testify against him, in the fall of 1995 he was found guilty, and was one of the first people to be convicted and sentenced in accordance with the new "Three strikes your out" law as he had two prior felony convictions. He died of natural causes in April, 2015 while at a Butner, NC Federal prison. He was 75.
Ad blocker interference detected!
Wikia is a free-to-use site that makes money from advertising. We have a modified experience for viewers using ad blockers

Wikia is not accessible if you've made further modifications. Remove the custom ad blocker rule(s) and the page will load as expected.