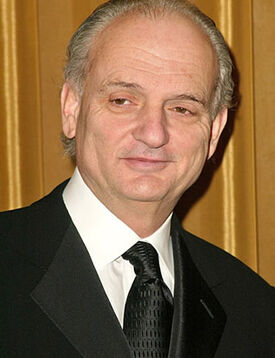 David Chase (born August 22, 1945) is an American screenwriter, director, and television producer. Chase has worked in television for more than 30 years; he has produced and written for shows such as The Rockford Files, I'll Fly Away, and Northern Exposure. He has created two original series: the first, Almost Grown, aired for 10 episodes in 1988 and 1989; Chase is best known for his second original series, the influential and critically acclaimed HBO drama The Sopranos, which aired for six seasons between 1999 and 2007. A prominent figure in 2000s American television, Chase has won seven Emmys and a Golden Globe, among many other awards.
Ad blocker interference detected!
Wikia is a free-to-use site that makes money from advertising. We have a modified experience for viewers using ad blockers

Wikia is not accessible if you've made further modifications. Remove the custom ad blocker rule(s) and the page will load as expected.