Daniel Michael DeVito, Jr. (born November 17, 1944) is an American actor, director and producer, who first gained prominence for his portrayal of "Louie De Palma" on the popular ABC and NBC TV series Taxi (1978–1983). In 2006 he began co-starring as Frank Reynolds on the FX sitcom It's Always Sunny in Philadelphia. He is noted for his as in Robert Ciaro inHoffa(Film).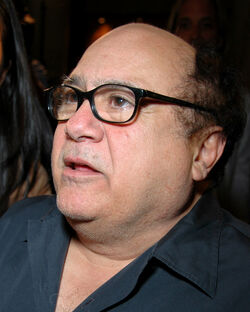 Ad blocker interference detected!
Wikia is a free-to-use site that makes money from advertising. We have a modified experience for viewers using ad blockers

Wikia is not accessible if you've made further modifications. Remove the custom ad blocker rule(s) and the page will load as expected.