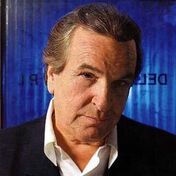 Danny Aiello (born Daniel Louis Aiello, Jr. June 20, 1933) is an Academy Award-nominated, Emmy Award-winning American actor who has appeared in numerous motion pictures, including Once Upon a Time in America, Ruby, The Godfather Part II, Hudson Hawk, The Purple Rose of Cairo, Moonstruck, Léon: The Professional, Two Days in the Valley, and Dinner Rush. He had a pivotal role in the 1989 Spike Lee film Do the Right Thing, earning a nomination for a Best Supporting Actor Academy Award for his portrayal of Sal, the pizzeria owner.
Ad blocker interference detected!
Wikia is a free-to-use site that makes money from advertising. We have a modified experience for viewers using ad blockers

Wikia is not accessible if you've made further modifications. Remove the custom ad blocker rule(s) and the page will load as expected.