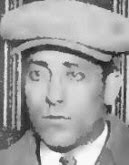 Charles Fischetti (1901 – 11 April 1951) was a Chicago mobster, former Capone bodyguard and Mafia leader. He was also Al Capone's cousin and his reputed Consigliere.
Fischetti and his brother Rocco ran the the lavish Vernon Country Club. Fischetti attended the Havana Conference and received the "contract" on Bugsy Siegel. He was also brother to Rocco Fischetti and good friends with Dean Martin.
Ad blocker interference detected!
Wikia is a free-to-use site that makes money from advertising. We have a modified experience for viewers using ad blockers

Wikia is not accessible if you've made further modifications. Remove the custom ad blocker rule(s) and the page will load as expected.