Robert "Bobby" Panaro, Jr., born March 13, 1962, is the Boss in the Buffalo crime family with his base of operations in Buffalo, New York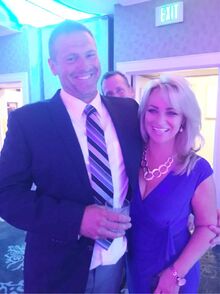 Biography
Edit
Panaro was born in Buffalo, New York. Panaro has been described as a successful businessman and New York area resident for the past four decades who spends some time in Buffalo and also as an underworld presence on the East coast and who represented the Buffalo crime family's interests. Like Leonard Falzone and other members of the Buffalo mob, Panaro was ousted from Laborers Local 210 in Buffalo, New York for allegedly associating with organized crime figures. Panaro was also related to late Buffalo family boss Joseph Todaro, Sr. through marriage. Panaro's Nephew Kevin Dwyer better know as KD gates is a influential part of multiple gang sets in the city of buffalo. At only 21 Dwyer is most popular with the South Buffalo Hopkins Boys as well as 7th street. Dwyer has multiple arrests on his record and seems to not let the panaro name calm down.
Panaro was first arrested and tried in 1995 along with Stephen "The Whale" Cino, a former Buffalo area resident and Los Angeles crime family soldier, for planning the murder of Chicago Outfit associate and Las Vegas loanshark, "Fat Herbie" Herbert Blitzstein in 1993. According to past media reports the two gangsters were allegedly part of a joint effort by the Buffalo-Todaro crime family and the Los Angeles-Milano crime family led by Peter Milano to set up gambling and loansharking operations in Las Vegas. to Robert "Bobby" Panaro, who moved from Buffalo and has been in the Las Vegas area for almost 30 years.
Blitzstein ran a large and lucrative loansharking operation that Panaro and Cino allegedly wished to take over. Before Panaro arrest in 1997 and eventual conviction in 1999 he had no criminal record. Panaro was acquitted of charges relating to the murder and denied being a member of the mafia.
However, he was sentenced in 1998 to 2 1/2 years in prison for conspiring to extort longtime mob associate Blitzstein. At the time of his conviction the 37 year old Panaro was The an auto dealership known as Good Fellows.
When Buffalo family boss Joseph Todaro, Sr. died in 200, Panaro was said to be one of the leading mob figures to take over the Buffalo LCN.
As of 2015 Panaro Has 13 Children With Several Different Mothers. Panaro Is Also In Prison Sentenced to 10 Life Sentences Due to his Conviction of being in the Buffalo Crime Family in
Ad blocker interference detected!
Wikia is a free-to-use site that makes money from advertising. We have a modified experience for viewers using ad blockers

Wikia is not accessible if you've made further modifications. Remove the custom ad blocker rule(s) and the page will load as expected.