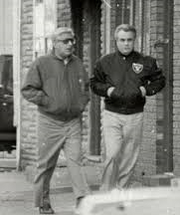 Anthony "Tony Lee" Guerrieri (born 1929-died????)is a former soldier in the Gambino Crime Family under John Gotti.
Section heading
Edit
In January 1989, Guerrieri, the then boss John Gotti, and capo Angelo Ruggiero were arrested on charges of assault in the first degree and conspiracy in the fourth degree in connection with the shooting and wounding of John F. O'Connor, (the vice president and business manager of Local 608 of the United Brotherhood of Carpenters and Joiners) who was shot, but not killed in May 1986. The contract for killing O'Connor had been given by members of the Gambino group to James Coonan, the reputed leader of the Westies, a crime gang that operated on Manhattan's West Side.
In February 9, 1990 Guerrieri was acquitted and Gotti was found not guilty.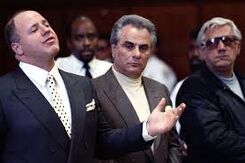 References
http://www.nytimes.com/1989/01/24/nyregion/gotti-is-seized-in-86-shooting-of-union-chief.html
http://articles.latimes.com/1990-02-09/news/mn-449_1_john-gotti